At Brew City Insurance it is our mission to offer customers a truly exceptional insurance buying experience. We provide our customers with the knowledge to choose the best possible insurance products that fulfill their wants and needs. Our friendly, knowledgeable and professional staff will help inspire, problem-solve, and best of all EDUCATE our customers so they can choose the coverage that best fits at a reasonable price.
Let me clear up a MAJOR misconception about storing your motorcycle, classic car, RV, boat, or any other motorized recreational toy for the winter (or any time for that matter).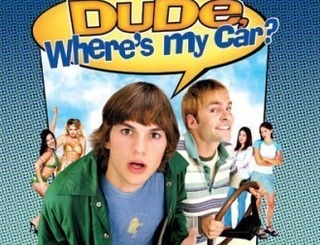 Don't just drop the insurance -
Because if it is stolen or damaged,

IT IS NOT COVERED BY YOUR

HOMEOWNER'S

INSURANCE POLICY!
Some folks try to save a few bucks by completely cancelling their insurance during the colder months. If you do this and your toy (this means almost any motorized vehicle) is some how wrecked (damaged or totaled), YOU ARE STUCK with the bill; you can't make anyone or any insurance company pay for it. And yes, S&%# happens; we hear all kinds of bad stories. Here are a few examples of unfortunate events that won't be covered if you cancel your insurance policy completely:
Your garage floods, damaging the vehicle.
Garage catches fire (can you say propane-fried-turkey?, portable heater, etc.)
Your vehicle is stolen.
Your roof leaks and/or your roof falls in.
A tree blows over during a storm, hitting garage & causing damage to the vehicle.
Rodents chew seats, interior, or wiring.
A fire that started in the house spreads to garage, totaling the vehicle.
This coverage just pays for damage to your vehicle not caused by a collision. This can include damage or loss from theft, vandalism, falling objects, fire, storms, flood and certain other natural disasters. So, if you want your vehicle fixed or replaced because of any of these types of losses, you MUST maintain your Comprehensive Coverage when it is in storage.
Beware ~
If you only keep Comprehensive Coverage on your vehicle and you take that short ride in March
(O.K...this is Wisconsin , so lets say April) and crash ~
you won't be covered because you did not have Collision Coverage (not legally required, but needed if you want your vehicle fixed in a crash) or cause Bodily Injury Coverage (legally required).
Off site storage ~


What if I store my toy at the dealership or another storage facility? When you pay a facility that for storage of a vehicle, I guarantee you'll sign an agreement beforehand. That agreement most certainly will say that you promise to keep insurance on your bike and that they are not liable for any damage.
Therefore, no matter where you store your vehicle, if you want it covered for damage or theft, make sure you at least keep Comprehensive Coverage on it. Finally, you cannot drive your vehicle at all unless you have the legally required insurance or you will not be covered after a wreck.
Bottom Line ~
Everyone assumes that their homeowners covers whatever is on their property, and vehicles stored away from their property. This is just not the case. Only a select few items (such as a non-motorized row boat) are actually covered. Nearly every single motorized toy; from ATV's, to snowmobiles, to golf carts, are NOT covered by homeowners unless you have specifically insured them with your company. Don't let a few dollars a month cause you to lose a treasured recreational toy!
Insurance laws for stored vehicles can be confusing and there are many misconceptions and misinformation out there. Feel free to call us with any questions on this or any issue.
When shopping around for any insurance,
Brew City Insurance has access to
several major companies
. We are able to run you through a rating service and find which company offers the best coverage at a premium to best meet your needs. There are several Wisconsin based insurance companies who do not advertise on TV, radio and therefore have lower premiums. And you will still have the convenience of the high quality
personal service
we offer instead of a 1-800 number and a call center somewhere overseas.
Stop in today and see what we can do for you! Or call
414-762-6600 and we can quote you right over the phone.